This Rock Ola 1555 is simply the most beautiful wallbox that I have ever seen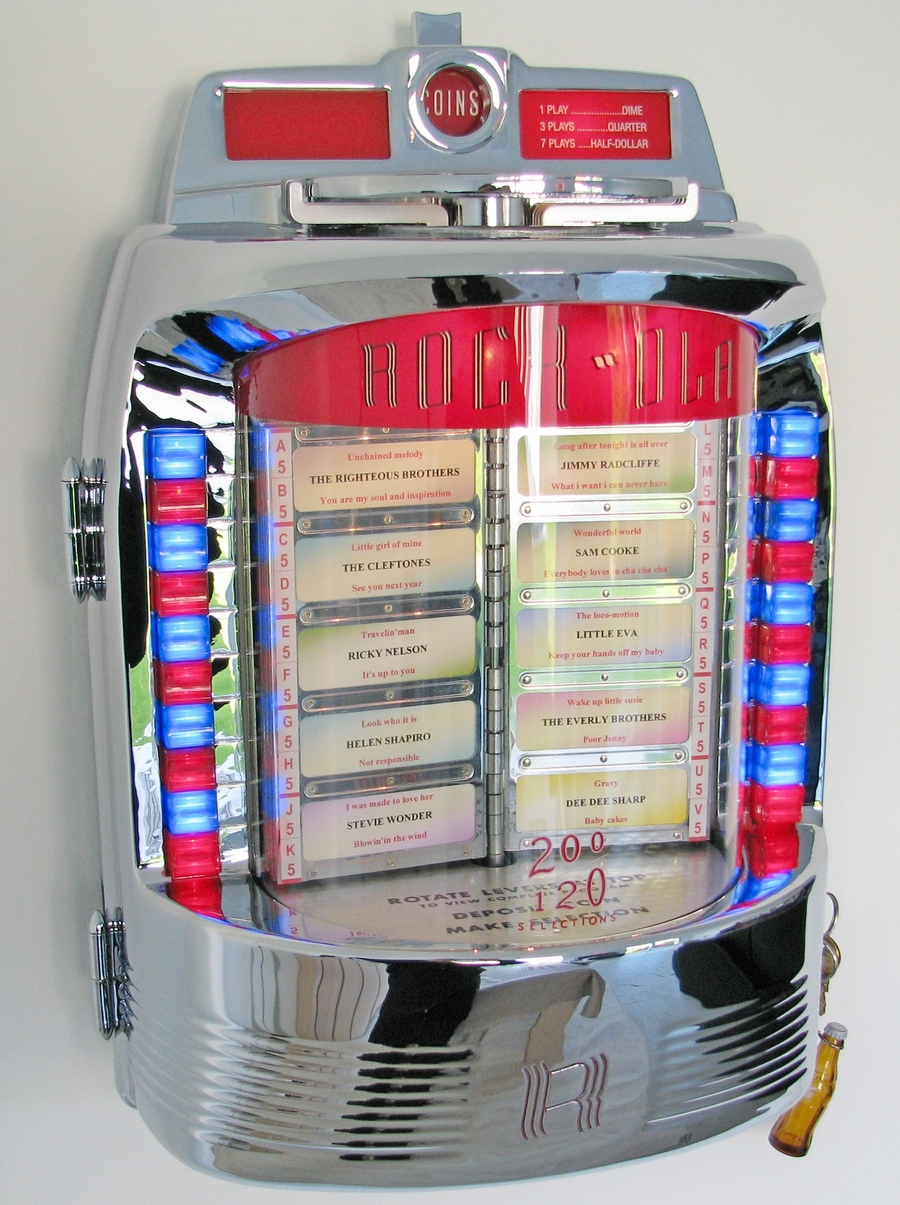 Make no mistake about it,there is no advertising here.I think that its owner would rather miss 50 years of the famous Rock around the jukebox in Netherland than selling its wallbox.
Just a quick note to talk about this little wonder. On the way to the Dutch salon of Rosemalen, we took the opportunity to visit a friend.
A great memory! Hardly entered, I was flabbergasted by his 1555 Rock-ola. Like new, despite its advanced age. And needless to propose a wallbox2mp3.It was directly wired to the stepper of its jukebox while passing the wires behind the walls ; a must!
He made a work of craftsmanship, everything was perfectly chrome plated.Obviously the wallbox perfectly operates, moreover the inside of the Rock Ola is also just as new !
his recommendationsv? First find an elite chromer. Indeed he had much disappointments in previous chrome plating. Finding a good professional in this field is a true mess.
Congratulations , this Rock Ola 1555 is the most beautiful wallbox that I have ever seen!
And make no mistake, the pictures taken here are real and not photoshoped.this 1555 is as beautiful in real life than on the web.I would have dreamed of equipping it with a wallbox2mp3 and showing it playing a selection through our adapter. Too bad 🙂
Some additional pictures of the consolette for your viewing pleasure: